About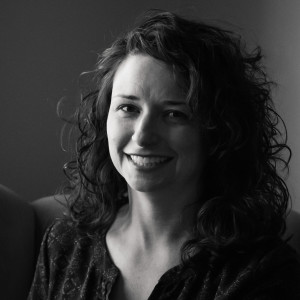 Artist Statement
In my photography, I editorialize unscripted moments and interactions to comment on social issues I observe in relation to my subjects during my everyday experiences. Many of my images are shot close to home and involve my children, allowing me to examine normative values and societal expectations with respect to subjects with whom I am intimately familiar. My background as an attorney and my interest in social justice lead me to question the status quo of the world around me.
I work primarily in monochrome, shooting in the mid-century style of straight photography. Black and white processing removes the distractions of an image and strips away any emotional connotations of color, but it also is unforgiving: without the seduction and impact of color, I'm only left with the image's composition and luminosity. The image's success depends on range of tones—the interplay of black, white, and (most importantly) gray within the frame—and the use of form, lines, and subject placement. Through this use of monochrome, the inclusion of meaningful secondary elements, juxtaposition, symbolism, and thoughtful consideration of crop and frame dimensions, I create images emphasizing the conflict and ambiguity about the societal implications of events unfolding around me.
Biography
Natalie Fay Green is an black and white editorial photographer examining social norms and expectations in the course of her daily life in the Washington, D.C. area. Her work is in the style of straight photography and is characterized by its luminosity, juxtaposition, symbolism, and meaningful composition. Her recent credits include shows at the Center for Fine Art Photography, the PhotoPlace Gallery, the Dark Room Gallery, the Pennsylvania Center for Photography, the Barrett Art Center, the Hera Gallery, the D.C. Historical Society, and the A. Smith Gallery. Her work has also been shown in publications such as Don't Take Pictures and F-Stop Magazine. In 2014, she won First Place in the Annual Washington Post Travel Photography contest, a contest entered by over 1500 photographers from around the world.
A recovering attorney, Natalie is largely a self-taught artist.  She came to photography after several years of being home day after day with small children. She has a long history of writing, both professionally and personally, and she had always expected to continue to chronicle her societal observations and critique through that medium. But after her second child was born, she found that her words were not coming like they used to–the energy required to care for small children, and the attendant lack of sleep, left her with little to say and feelings that threatened to overwhelm her; fortunately, she started using a camera and discovered her voice as a visual artist.
Many of Natalie's fine art prints are available for purchase. Each image is professionally printed on archival paper, inspected, and individually signed.
At this time, Natalie is not accepting portraiture or event clients.  She does consider commissioned or editorial projects on a case-by-case basis.
Please contact Natalie to discuss project requests or to purchase prints of select works. Click here to signup for occasional updates.